Head of a bearded man, almost life-size in painted terracotta, from the workshops of le Mans or Loire Valley, last third of the 16th century.
The structure of the face realistically reproduces the human skull, and the emaciated face, with marked wrinkles, indicates a vocation of portraiture.

The head is supplied with a thermoluminescence test ensuring a dating between 375 and 475 years, consistent with the style, especially the beard.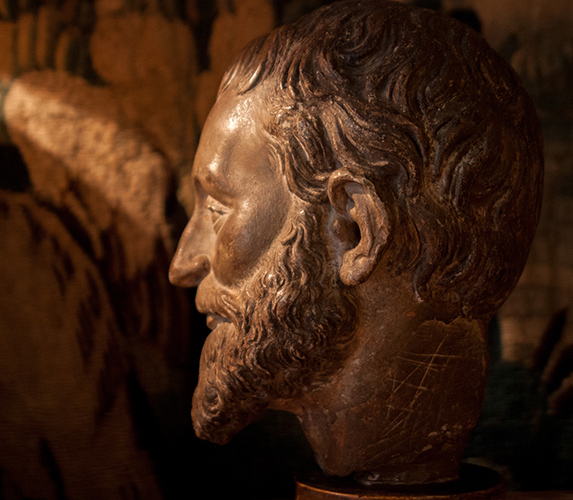 Terracotta formerly polychrome, then repainted. Mounted on a marble base.
Height: 22 cm - 28 cm with the base


Material : Terracotta
Origin : France
Provenance : French auction sale
Period : 1550-1600
Dimensions : Height: 22 cm - with stand : 28 cm
Ref. : md-272
Price & Conditions : Price on request -